›

›
Recognize objects in images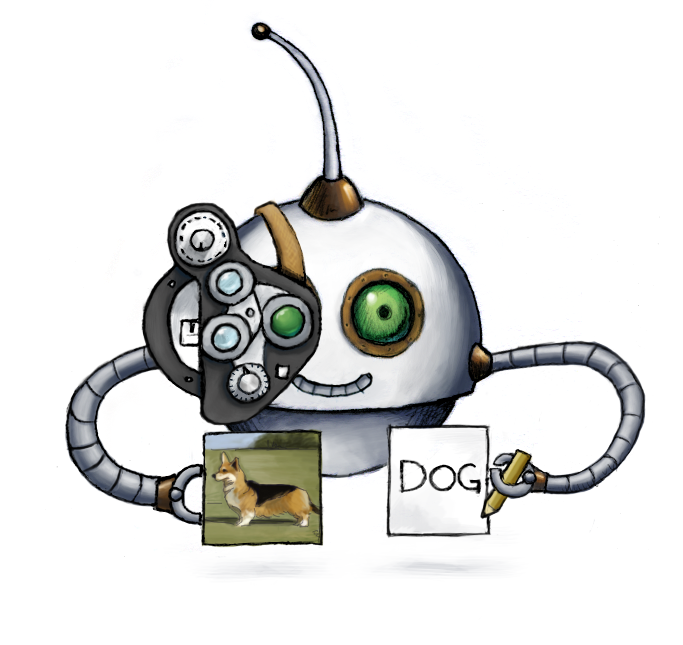 We offer Artificial Intelligence as a service, so you don't have to run your own AI models or install complicated software.
The /image/describe Robot recognizes objects in images and returns them as English words.
What can I do with this?
Our /image/describe Robot can be used in combination with other Robots, to create powerful workflows unique to your use case. For inspiration, here are example scenarios, with explanations and code for all platforms, that you can also try live on our website:
Our /image/describe Robot allows you to easily detect objects on images. It can return a list...
Docs
This Robot supports parameters such as provider, granularity, format to influence its behavior. Read all about the technical details in its docs.
Blog posts
We wrote the following posts about the /image/describe Robot on our blog:
Pricing
Transloadit is a SaaS with a subscription model.
Our /image/describe Robot counts towards your Plan's data at a normal rate. It does charge a minimum of 1MB whenever it is used. Assuming an average image size of 0.8MB, here's how many images you could recognize per Plan:
| Plan | Price | Number of images you can recognize with /image/describe |
| --- | --- | --- |
| Sandbox | Free | 1638 |
| Startup | $49/month | 8192 |
| Small Business | $99/month | 24576 |
| Medium Business | $249/month | 122880 |
| Enterprise | 📞 | zillions |
Just like with your mobile plan, pricing goes down when you commit to larger monthly volumes. When you reach your plan's limit, we'll continue to service you, but remind you to upgrade to more cost-efficient plans. This is unless you explicitly set budgets. You can change plans at any time. More info and available plans on our Pricing page.
Don't just take our word for it
"I'm not usually one for fanboy-ism but Transloadit is one service I would recommend without hesitation. Their product and customer support is outstanding."

"Having a solution for both uploading and transcoding has been a godsend for the current scale that we are at five years after first choosing Transloadit."

"Using Transloadit saves development and maintenance. Being able to focus on our product instead of reinventing the wheel cannot be understated."
Get started for free.
Try and see for yourself. You can upgrade whenever you are satisfied with our service. No credit card needed.
Sign up today