About Transloadit
Transloadit was founded in 2009 by a handful of ambitious engineers, hailing from Berlin and Amsterdam.
Six years later, we have already released a great deal of open source software. We are also pleased to say that we are currently debt-free, profitable and still fully privately owned.
During this time, we have added thousands of automated system tests, integration tests and visual diffs. This has allowed us to make continuous progress, while at the same time ensuring the quality and consistency of our existing services.
Our scaling algorithm and custom Amazon EC2 agreements now allow us to engage up to 1500 machines at the same time. These servers are then ready to start encoding data within five minutes, in data centers spread across the US and Europe. Our customers can either set a continental preference themselves or have us decide what would perform best, based upon the location of their end users.
Since its foundation, Transloadit has worked hard to build up and maintain a varied and satisfied customer base. Our customers range from relatively small, non-profit companies to large, well-known multinationals and they have all come to us with different desires and preferences.
Some customers integrate with us in order to have instant YouTube-like functionally, while remaining in full control of the content. Instead of dealing with the headaches of supporting odd codec stacks and running a scalable back-end, they let Transloadit worry about that. This allows them to free up resources and instead focus on what makes their apps stand out.
Other customers send us large batches of media that need to be optimized for various different platforms (browsers, iPad, Android, etc.). By utilizing our convenient presets and capacity, they are able to encode several months worth of content in just a few hours. Together, our customers have already converted over three petabyte of combined data using our platform.
Everything we do here at Transloadit serves one greater purpose: providing the best possible user experience. In order to achieve this, we strive to continuously improve our scaling capacity, we take great care with regard to any security issues and concerns of our customers, we apply the same amount of dedication even when dealing with the 'edgiest' of edge cases and we aim to always support the latest formats.
Please take a look at our blog section, where we regularly write about these things and also offer any news or updates.
Transloadit: A Swiss Army Knife for Files
Unique to Transloadit is its wide array of features. A few examples:
Video & Audio Encoding
Rotate, resize and encode into various formats
Extract thumbnails
Create a new video from a set of images or animated GIF file and add an optional audio track
Create adaptive streaming segments (HTTP Live Streaming)
Watermark videos or surround them with a frame
Merge video & audio files
Replace the audio track of a video
Generate audio waveform images (similar to SoundCloud)
Concatenate videos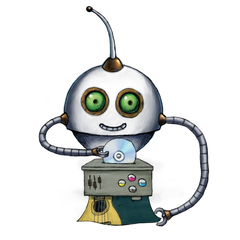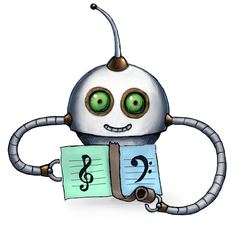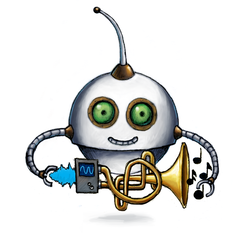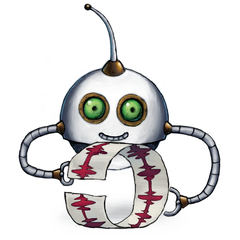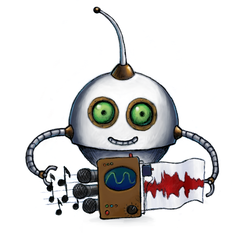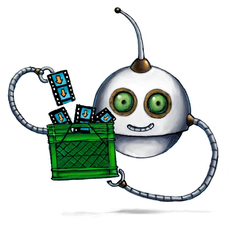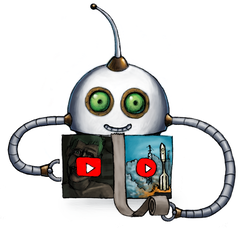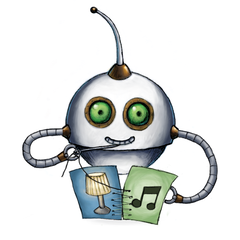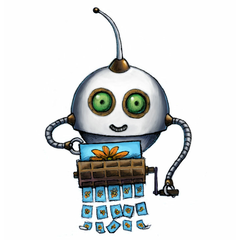 Image & Document Conversion
Crop, rotate and resize via smart strategies
Apply effects and watermarks
Optimize images, making them up to 80% smaller without quality loss
Make screenshots of URLs and HTML files
Convert PDF pages into images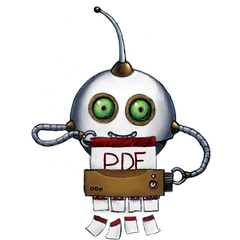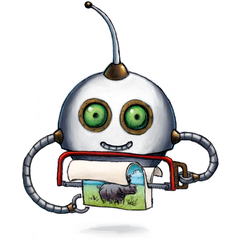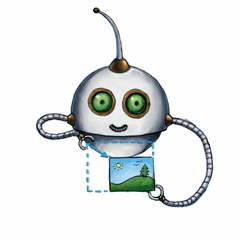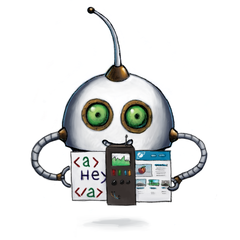 And More
Scan files for viruses and other threats
Import and export via SFTP, FTP, HTTP, S3, Azure, CloudFiles, Softlayer, etc.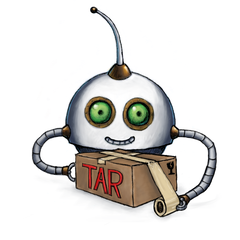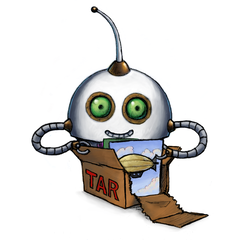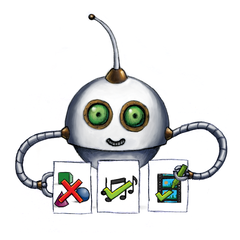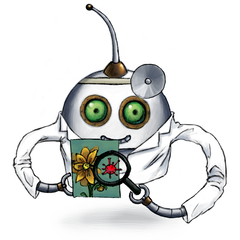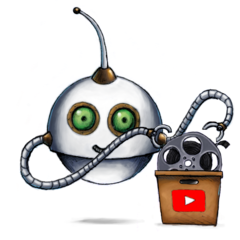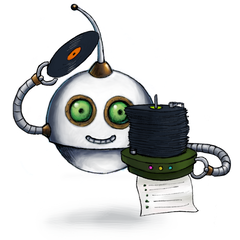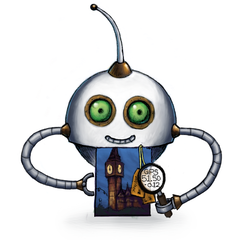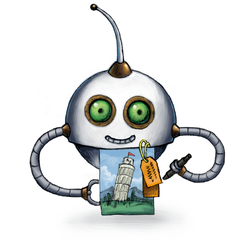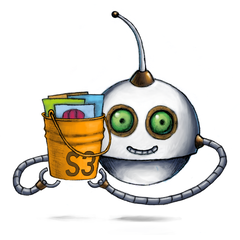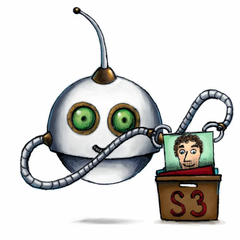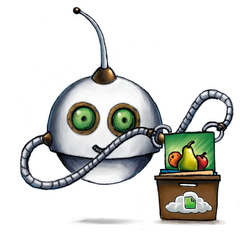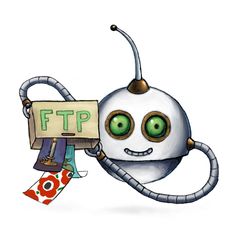 The Transloadit Team
Transloadit is brought to you by a small team of full-time developers and supported by a widespread network of passionate experts and freelancers.
Please meet our team in order of appearance:
Team
Tim Koschützki
— Co-founder
Berlin, Germany
Tim is a skilled programmer with over 12 years of web development experience. Halfway through his career, he became a core contributor to the CakePHP framework. He wears many hats here at Transloadit. This includes working on our API services, bots and scaling algorithms, handling customer billing, and much more. Tim has a passion for German Engineering™, which is reflected clearly in his work for Transloadit and several of his open source projects.
Kevin van Zonneveld — Co-founder
Amsterdam, The Netherlands
Before co-founding Transloadit, Kevin worked as the research & development lead for a hosting company in Amsterdam. In that capacity, he was in charge of automating business and sysadmin efforts. He also designed web infrastructure for its customers. His expertise on scalability was put to good use in the construction of Transloadit's highly available platform. Kevin continues to improve our back-end as we expand and also loves to engage in product development and innovation. You can check out his blog where he likes to muse about coding and distributed systems.
Marius Kleidl — Back-end developer
Passau, Germany
Marius is a gifted young developer, who has been taking on some big challenges for us here at Transloadit. His latest projects include tus.io and the development of our Go SDK. He has also done extensive research on how to best utilize containers in our next-gen application stack. Marius is as thorough in his work as he is quick in picking up new technology. He can also often be found engaging with our customers to see how he can help them to best enjoy their Transloadit experience.
Artur Paikin — Front-end developer and Interface designer
New York, USA
Artur is a web designer & developer, who enjoys having a good meal out on his balcony or at a park. He likes to experiment with growing food and is often working on his home automation robot, which also serves as a playground for picking up new technologies such as React. Artur is a traveler at heart and regularly writes about his adventures. He is a coffee aficionado and runs an occasional pop-up coffee shop that you might enjoy. For Transloadit, Artur is primarily working on Uppy, our next generation open source file uploader for web browsers.
Abdelhadi Khiati — Developer and Support captain
Oran, Algeria
Abdel is currently taking his Master's degree in Robotics and Artificial Intelligence. A late start notwithstanding – he only had his first PC at age 16 and first discovered the internet at 18 – Abdel has shown great passion and an apt mind for computer sciences. He already has ample experience developing and writing various kinds of software, from web APIs to robotics software, and is currently partaking in Google Summer Of Code, where he is working on the FreeBSD kernel. Abdel also curates the awesome robotics list.
Ifedapo Olarewaju — Developer
Lagos, Nigeria
Ifedapo is a Software Engineer from Lagos, Nigeria. He has worked as a consultant for many different startups and corporations, as a result of which he has been picking up many new skills in various technologies. He has considerable experience with Python, JavaScript, and Java. In his spare time, he loves picking up more technologies and he would like to launch more open source projects, as well as a startup of his own. You can check out Ife's GitHub here. At Transloadit, Ife is working on maintaining and modernizing all of our SDK's. He is also part of the Uppy team as the lead dev of Uppy-server.
A.J. van Loon — Writer and editor
Leiden, The Netherlands
A.J. obtained a Master's degree cum laude in Ancient History from Leiden University, specializing in Ancient Egyptian Criminal Law. He has a great love for languages – ancient and modern alike – and has bilingual proficiency in Dutch and English. A.J. currently works as a freelance writer and literary translator under his own company, Aemulans Writing and Editing. At Transloadit, A.J. makes sure that everything we share with the outside world, be it through our website or any other medium, is able to meet the highest standard.
Dennis van de Water — House photographer
Amsterdam, The Netherlands
Dennis is a very talented photographer currently residing near Amsterdam. His subjects of choice include landscapes, cityscapes, nightscapes, travel, nature, macro photography of animals, and time lapse. Dennis provides the artwork that is used on our homepage and throughout our documentation and demos. We urge you to visit his website to check out more of his amazing work and beautiful photography.
Alumni
Felix Geisendörfer — Co-founder
Berlin, Germany
Although he is by now an emeritus, Felix's contributions to Transloadit will continue to be felt for years to come. From 2009 until his departure in 2013, Felix was instrumental in taking what was merely a budding idea in our heads and transforming it into a profitable startup. He was one of the first contributors to Node.js and continues to work on various other open source projects. Felix is currently working as a contractor, developing software in Go. He remains involved with our team as an advisor and friend.
Fahad Ibnay Heylaal — Front-end developer
Amsterdam, The Netherlands
Fahad is the creator of Croogo, a member of Bower team and developer at True. In his spare time, he is helping to improve Transloadit's front-end. Passionate about CSS and JavaScript, he has been a rejuvenating influence on everything pertaining to the user interface of Transloadit and tus.io. Fahad is always eager to experiment with the latest technologies to produce great experiences for our users. When we need smooth, we turn to Fahad.